LINCOLN WINDOWS & PATIO DOORS
About Lincoln Windows
Lincoln Wood Products, Inc. has been manufacturing high quality wood windows and patio doors for new construction, remodeling and light commercial projects for well over half a century.
Based in Merrill, Wisconsin, the privately owned company engineers windows and patio doors for visual appeal as well as outstanding performance and backs it up with exceptional customer service before and after the sale. Lincoln windows and patio doors are marketed through a network of over 400 independent distributors throughout the U.S and Canada.
Made in the USA
We manufacture and assemble a complete line of wood windows and patio doors out of multiple facilities in Merrill, WI and we ship the products nationwide. Over 64 years after its founding, the finely crafted windows and patio doors reflect the company's long tradition of excellence. The belief and commitment to quality has been passed down to the many generations of employees and continues to be driving force in the company.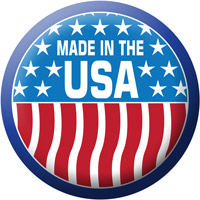 Aluminum Clad
All of our standard, feature and custom color options are painted to AAMA 2605 performance requirements. AAMA 2605 high performance paint is the preferred choice of designers, architects and educated consumers. Exceptional color retention and minimal chalking are leading characteristics of this premium paint finish.
Standard Colors - AAMA 2605
Our standard colors are the mainstay of the clad product line. The popularity of these eight time-tested shades is proven by repeat customer demand.








White                         Ivory                            Adobe                        Beige                          Coffee Bean            Hartford Green     Bronze                       Black
Feature Colors - AAMA 2605
A selection of thirty-eight additional colors provides an opportunity to achieve that distinctive look.
Our feature colors offer a wide range of shades that will take your project from ordinary to extraordinary!







Winter White                Linen                        Chamois               Sandstone                Sierra Tan            Hampton Brown       Pueblo Tan            Driftwood








Chocolate Malt            Toffee                       Cocoa                          Spice                        Pinecone                    Crimson                    Santa Fe                 Brick Red







  Rosewood             Chili Powder             Berry Red                     Merlot                    Bay Leaf                Patina Green               Fairway                       Thistle








    Wild Ivy                  Sagebrush                 Sea Foam                 Caribbean                     Glacier                 Military Blue                    Ink                           Night Sky






  Steel Blue               Dove Grey           Battleship Grey            Charcoal               Stone Grey                      Slate
Vinyl Clad
Standard Colors
Our vinyl clad product comes in two extruded finishes, White and Adobe. These two popular colors have been engineered for low-maintenance and to resist chalking.

White

Adobe
Painted Vinyl
Offer six (6) painted finishes to expand the color options for designers and builders. The Lincoln paint process is an evironmentally friendly water-based application process with ultra low VOC emissions, excellent weathering properties, high abrasion resistance and superior hardness.
Actual color may vary from image on computer screen. Please see your Lincoln dealer for the latest available colors.






Ivory                        Beige                        Coffee Bean         Hartford Green    Bronze                    Black
Primed Wood
Wood & Cellular PVC
Wood with a white factory applied water-based acrylic latex primer and white, paintable cellular PVC sill and blindstop.


Primed Wood
Natural Wood
Not available on Lift & Slide or Multi-Slide Doors
Wood
High-grade unfinished natural wood inside and out.

Fir

Mahogany

Pine
 PLEASE EMAIL US FOR MORE INFORMATION